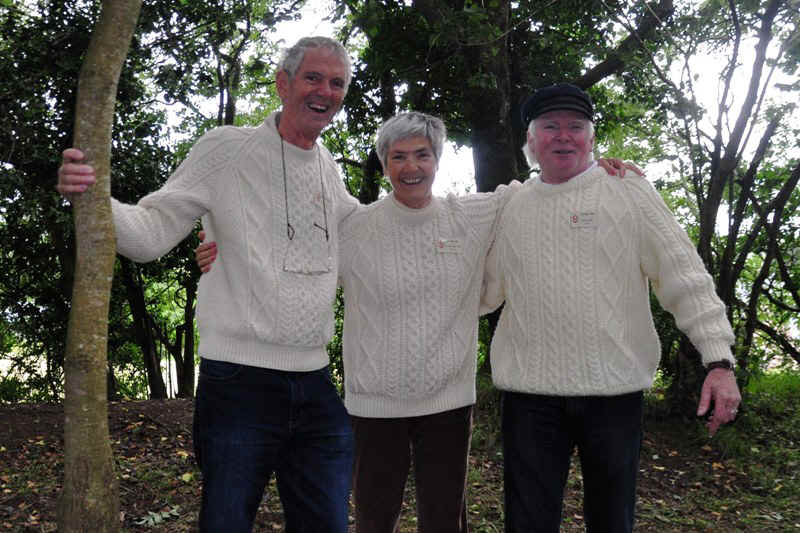 The 2020 Cassidy Clan Rally was postponed due to the Covid-19 situation. When the next rally can be held, is still in the clouds. 2021 could be possible if the virus can be stemmed worldwide, otherwise it may be 2022 before arrangements can be made.
The journey to Enniskillen to join the rally is quite long for most members, so one does not normally consider going to Ireland just for an extended weekend. My wife Elisabeth and I attended the 2017 Rally and thoroughly enjoyed ourselves.
We traveled from Switzerland by motor home, (RV for Americans), and we toured Ireland extensively for 27 days. If you are planning to look around while in Ireland, you have time beforehand to plan your trip. I have just posted our entire trip on my website as a virtual tour for all to experience. I have started with an introduction, which includes an index of where we travelled each day. I have divided the tour into 3 day sections, as there are a lot of photos and lots of information. Each day starts with a route map of where we travelled that day so you can orient yourself.
If you don't have time to view the entire tour and wish to see for example, "The Cliffs of Moher" simply go to Day 11. Our photos of the 2017 Cassidy Clan Rally start on Friday, June 30, 2017. I hope you enjoy the tour and can learn lot's about our original homeland. If you have any questions, please don't hesitate to contact me.
Kind regards,
Kerry Cassidy, Switzerland
Link to our virtual tour: http://www.cassidys.ch/ireland.htm
August 2023 Update – Our 2020 rally was eventually held in 2022. The next Cassidy Clan rally will be hosted in 2025 at the Killyhevlin Hotel in Enniskillen, County Fermanagh from Friday 4 July through Sunday 6 July. Visit our Clan Rally page for details.