By Kathy Cox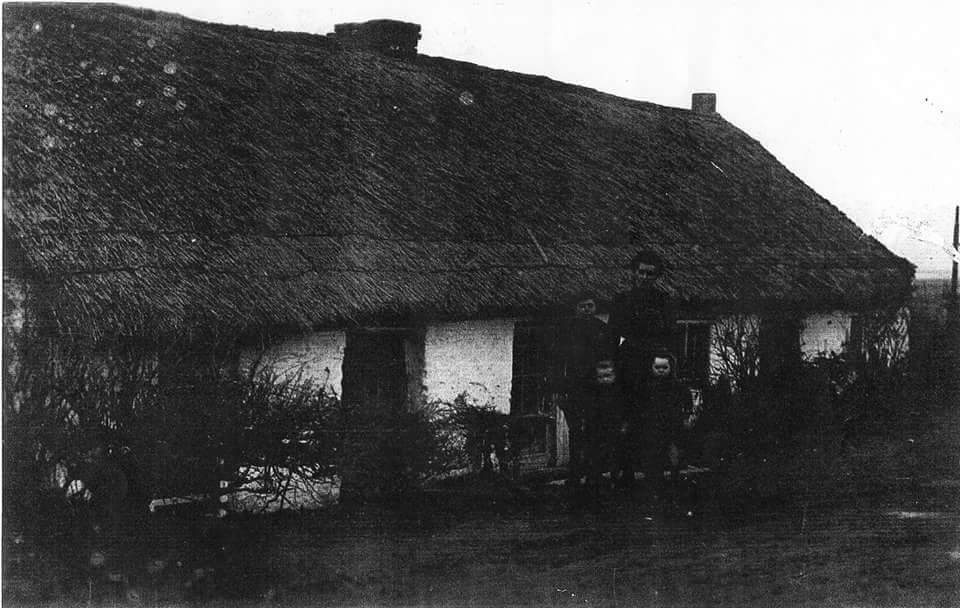 On my first trip to Ireland in 1998, I found a connection to my family totally by mistake.   I knew the name of my great-great-grandfather and great-great-grandmother.  He was Francis "Frank" Cassidy (born before 1839) and her name was Elizabeth McCloskey.
They had many children, although I only knew of my great-grandfather Issac Cassidy (who immigrated to Seattle, WA in 1893) and his sister, Sarah Cassidy Maginnis, who immigrated before him, and who sent a letter from the Bank of Dexter Horton, here in Seattle, to vouch for Issac's immigration.
Issac sent for my great-grandmother Bridget Ann McLaughlin, and probably married her here in Seattle, although this was then only a Mission and there are no records.  My grandmother Elizabeth Cassidy married Alfred Patrick Mahoney.  The Cassidys and Mahoneys (of Cork) were pioneer families here in Washington Territory in the late 1800s.  I probably have 100 Cassidys in my tree who are still in the area.
I started my genealogy in the Catholic cemetaries here in Seattle. One older cousin remembered a great uncle Thomas Cassidy who went to Ireland more than 15 years ago.  He said that the family came from Muff, and remembered that the church was called "Star of the Sea," and that he met someone from the family named "Rose."
So in 1998, from Leitrim, we headed to Donegal to the parish of Muff.  I looked for a Star of the Sea church and didn't find it.  So, I stopped at a little store to get sodas for the patient people in the car, and asked the two little old lady sisters who ran the store if they knew where "Star of the Sea Catholic Church was." 
They said in was in Faughanvale, Derry, and gave me directions.  As I returned to the car, a person who overheard my conversation in the store approached and told me the directions the sisters had given me were awful, and gave me better ones!
From there, we traveled to Derry and got on the coast road.  We stopped at a gas station to ask for directions and were told that we'd just passed the church.  My heart sank, because the church we'd passed was of 1970s construction, and I'd been taking pictures of every stone cottage and church we'd run across in our travels.
I didn't want a modern church!  Well, it was the correct church and with a big graveyard. I started taking pictures of all of the tombstones with my family's name on it.
Mind you, I had just started doing genealogy a few months before my trip and had 100 names, and most of them were in the States.  I just knew every name there was my family. 
Finally the priest came home and I asked about the family names.  He was sorry to say that he'd only been in the parish for three months and didn't know everyone yet, let alone names from 150 years ago! 
He did, however, send me to see Teresa Cassidy, a retired school teacher from the area.  Her husband's name was John Cassidy, and I later found out she was a McLaughlin!
She called a few of his relatives, but couldn't make a connection. She did, however, remember a man who came from the state of Washington looking for Cassidys twenty years ago.  She told me of a man called Paddy McGinnis, who had a meeting with this man.  She also told me of a "Wee John McGuinness" who had a computer and had been doing extensive genealogy in this area.  (Which I later found out, had a townland named Muff!)
So off I went to find "Wee John McGuinness's" house.   (Would the "wee" mean small? Young?)  I got lost and wound up taking a tour of Killywool, Greysteel.  It reminded me of Seattle, with rocky hills that overlooked the water of Lough Foyle.  Just a different ocean, that's all!  Well, after finding John I tell him my story while he prepares tea and cakes. Nothing is ringing a bell, and he calls Paddy McGinnis' house for me.
Paddy was in Londonderry with his children who were having harp lessons, so I went back to chatting with John, who showed me his computer program and some of the maps of the area.  Well, I remembered that I hadn't told him that my great aunt Sarah Cassidy Maginnis had married a man named Thomas, who with two brothers had started a bottling business in Washington Territory.
Well, his eyes lit up, and he said, "just a minute."  And he climbed up on a chair to reach to the top of a cabinet in his kitchen.  He brings down an old crock that says "Wm. McGinnis Bottling," and says this is Paddy's family.  We tell each other goodbye, and I tell him if he ever gets on the internet to email me! 
And off we go to Paddy's house, where his wife Breda has put out a spread on the table that looks fantastic, and we've been too busy to eat since breakfast and it is now midnight!
Paddy pulls out a cardboard box, with a piece of cardboard that he has his ascendants on, and a couple of photos of my great aunt Sarah taken before the 1900s!  I take digital pictures of the photos, and they turn out well.  However, the cardboard and penciled family tree do not.   After a hurried visit and promising to send letters, we drive to our B&B for well-earned sleep.
It was bittersweet the next morning when I had to leave Derry. I wondered would I ever find the rest of the family?   Would I ever come back?  When I got back home to the states, I got on the web and started subscribing to every pertinent list. 
I visited my Family History Center and archives to see if I could learn more.  I found out more about the Maginnis family here in Seattle.  But the records for Derry were eluding me.  Next I sent a letter to Brian Mitchell at the Derry Heritage Center, asking about my Francis and Elizabeth McCloskey Cassidy.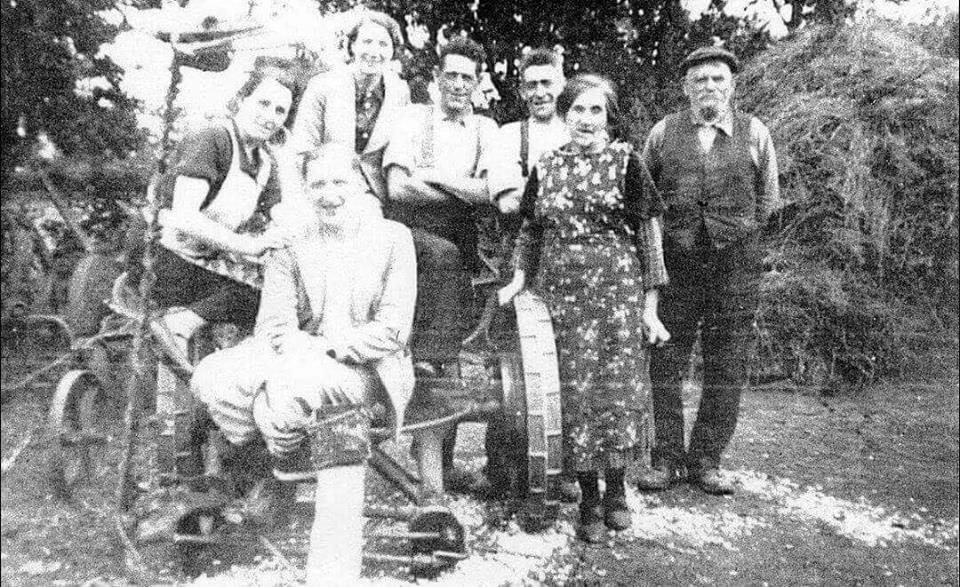 In about a month, I received a neat package which gives the names of four more children and their sponsors.  Who are these other Cassidys?  Now I needed to do the same for my McLaughins.  Again, time passed and I received the same type of information on them.  But something makes them just feel like names.  I wanted stories!
Lo and behold, "Wee John McGuinness" got online around Christmas.  What a great present, for ME!!!  We started ex-changing information, and what do you know, he's got Cassidys who have married into the McGuinnesses.  Here come some more names and stories about the Cassidys of the Rising Sun.  Seems all my Cassidys were blacksmiths.  I continued to send to Derry for more information.
I bought Griffith's Valuation CD and the British Vital Records and the 1831-1841 Census CDs and the old world is opening up to me. From the web, I learned about the costumes, the times, the immigration, the famine, and find some potential shirttail relatives.
John McGuinness tells me that I have a Chris Cassidy that might be related, who lives in Australia who has done a family tree of his branch. A quick check online and I find his sister listed and call her. We are third cousins once removed.  I am now helping all the Cassidys who didn't think they were related, get to know their cousins!  None of them knew about Francis Cassidy and Elizabeth McCloskey!
Never did find out who "Rose" was, but maybe she wasn't a Cassidy at all.  I have so many more surnames:  Cassidy, McLaughlin, O'Hara, Coyle, Sigerson, O'Kane, McKinney.  I am going back to Ireland in April of this year with my two sisters.
I have, one year later, 1,000 names and great stories and photographs.  I always wondered what my "thing" with building rockeries is all about.  Now, I know it's in my genes!
Note:  When not chasing ancestors, Kathy Cox gardens in Seattle, Washington, USA.