The Cassidy Gathering of the Clan is held in Enniskillen, County Fermanagh, Northern Ireland, close to the ancestral lands of the Cassidys.
The weekend event celebrates Irish culture and history, including local history and the Cassidy role within it, through stories, musical performances, and genealogy and cultural presentations.
The rally features a guided tour of the area where Cassidys originated including the Cassidy ancestral rath. On Sunday evening, the rally concludes with our Gala Dinner, which is always one of the main events.
Traditionally, we have held the Clan Rally every three years. Due to pandemic, however, we did not host a rally in 2020. Instead, we had a wonderful gathering in 2022. We expect the next rally will take place in Summer 2025.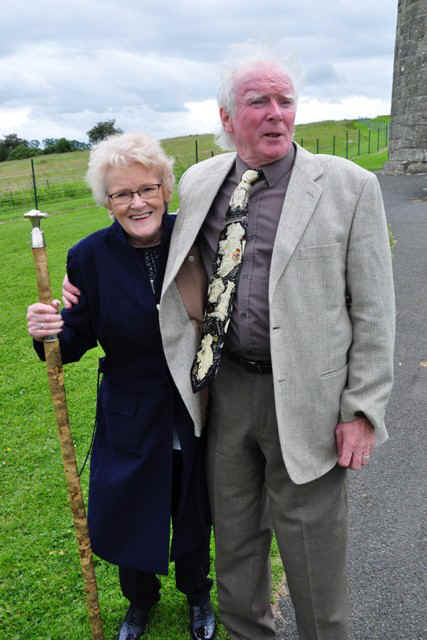 The 2017 Gathering was a great success as attendees stood on Devenish Island to witness the Inauguration of Nuala Cassidy of Lurgan, County Armagh, as "An Caisideach," or chief of the Cassidy Clan.